With the Production, innovation and power of technology, a global brand ÜÇGE DRS attract great attention with its Fully Automated Warehouse Racking Systems, dark warehouse and unmanned robotic warehouse projects offered to the e-commerce, warehousing and logistics sector, which reaches high sales volume through digital platforms with the impact of the pandemic.
ÜÇGE DRS's long term experience of e-commerce, warehousing and logistics sector and technology investments, It's the one of the leading companies in sector worldwide, with its innovative approach and the projects it realizes with its R&D power. With the high-tech production lines and internationally recognized products, it produces in a total closed area of hundred thousand square meters and meets customers in all location of Turkey and 77 countries around the world.
Today, rapid advancement of technology and increasing digitalization one of the factors that rapidly grows the e-commerce sector. E-commerce has made a great progress in recent years and has become a more preferred shopping method. The e-commerce industry, which has many benefits for both sellers and buyers, shapes the future. Corporates that want to be accomplished in the future must keep up with technological developments and serve creative solutions to meet consumer needs.
ÜÇGE DRS Group Sales Director Tuncer Yıldız states that, "The rapidly growing ecommerce sector increases the demand for storage due to increasing inflation conditions and the interest in production and supply sources in nearby regions after the pandemic. For the success of your e-commerce company, choosing warehouse system decision also has a critical importance. The right storage system can increase the efficiency of your business, reduce costs and increase customer satisfaction. Offering a storage solution to one of Turkey's largest e-commerce warehouses, our company made the best use of the available volume in the total 115 thousand m2 storage area and built a 5-storey structure suitable for stocking and order picking. In the project, which was assembled in 3 months with a team of 35 people, an economical and ergonomic structure was obtained by making special designs. During the project phase, all elements related to occupational safety were perfectly detailed and implemented. A complex structure has been created for our customer, where the orders of more than one brand related to e-commerce are managed."E-commerce thrives on the ability to deliver products to customers quickly and easily. Order picking management in e-commerce warehouses is another element that plays a critical role in the success of businesses. Order picking processes greatly affect the efficiency of businesses and customer satisfaction. Therefore, focusing on order picking management in e-commerce warehouses will provide a competitive advantage.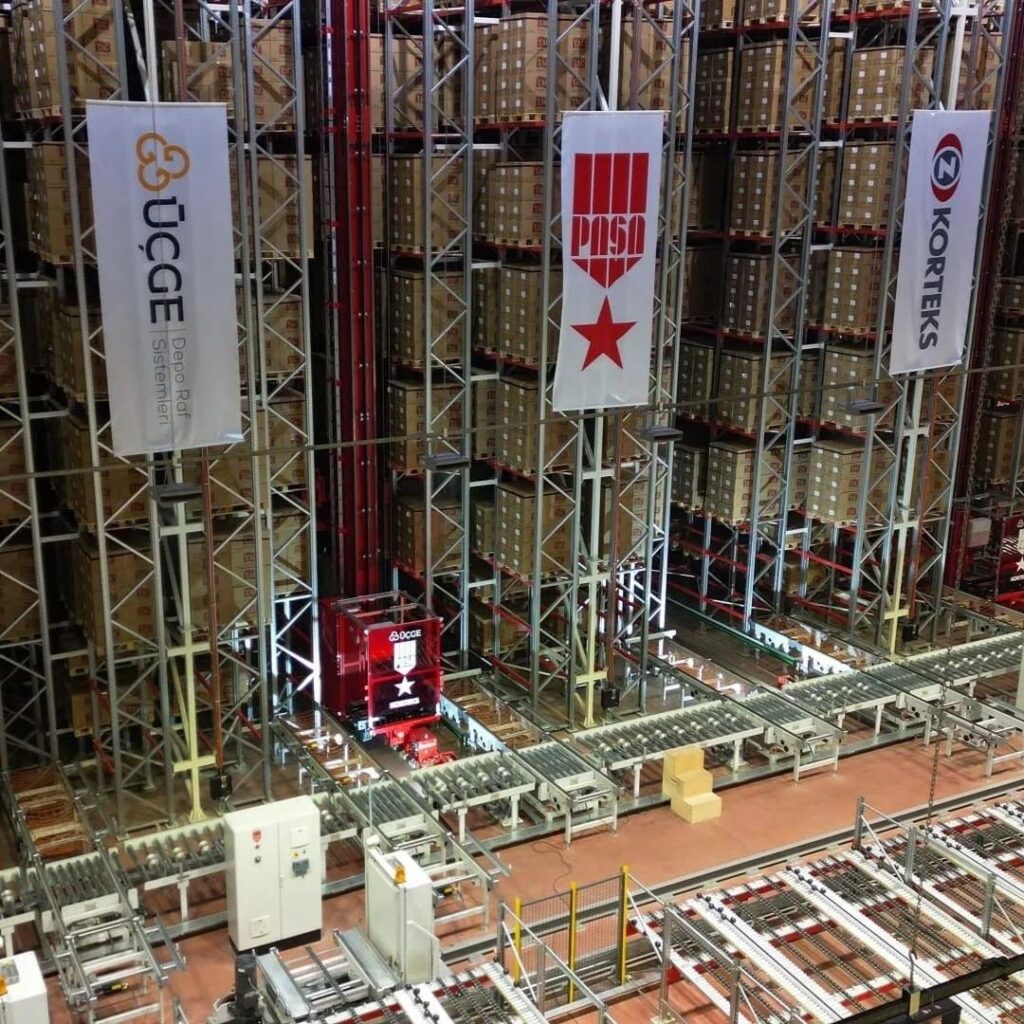 Yıldız said, "As ÜÇGE DRS, we address the needs of our customers not only in terms of warehousing, but also with integrated solutions where in-warehouse processes are fully integrated with automation technology. In addition, we have an order management wizard software designed to facilitate and automate the process from the receipt of orders to delivery. Designed to increase order picking performance in your warehouse and speed up your business, Order Management Wizard speeds up the labor-intensive and costly order picking phase, minimizes the margin of error and allows you to prepare your orders as soon as possible. With its user-friendly interface and state-of-the-art software, it takes you to the stock status of the order and its location in the warehouse from the shortest route. With the software we have developed and the integrated order picking cart models, you can increase your turnover and maximize customer satisfaction by providing a fast and accurate basket conversion in incoming orders."