ÜÇGE DRS took its place in Dünya Newspaper 2022 Export Catalog with its innovations. ÜÇGE DRS, which brings smart warehouses to the world, directs 40 percent of its production to export!
ÜÇGE DRS, which has implemented important projects under the roof of the R&D Center, which is the first in its sector in Turkey; It produces innovative projects within the scope of TÜBİTAK, BEBKA TURQUM and SME support. It responds to the demands of its customers in every point of Turkey and 77 countries of the world by carrying out its production activities in a total closed area of 100 thousand square meters with its high-tech production lines and internationally accepted products.

STILL THE ONLY DOMESTIC MANUFACTURER OF MOBILE WAREHOUSE SYSTEMS
By producing our existing and new product groups with the technology investments we have made and integrating them with our AS/RS robotics and automation systems, we continue to meet the industry's need for silo shelving systems up to 40 meters and above and fully automatic high storage systems. Our products of maximum quality and durability empower our customers with the most competitive prices.
GROWING IN THE GLOBAL MARKET
ÜÇGE DRS, which has achieved many important firsts in its past, such as producing Turkey's first fully automatic smart warehouse systems and developing mobile warehouse systems, of which it is currently the only domestic manufacturer, and offers it to the service of the sector; continues its efforts to shape the future.
MAKING A DIFFERENCE WITH ODİS
ÜÇGE DRS, a global brand with its production, innovation and technology power; It carries out successful works as a leading company in its sector with its 46 years of experience, high technology and innovative approach that contributes greatly to the sector.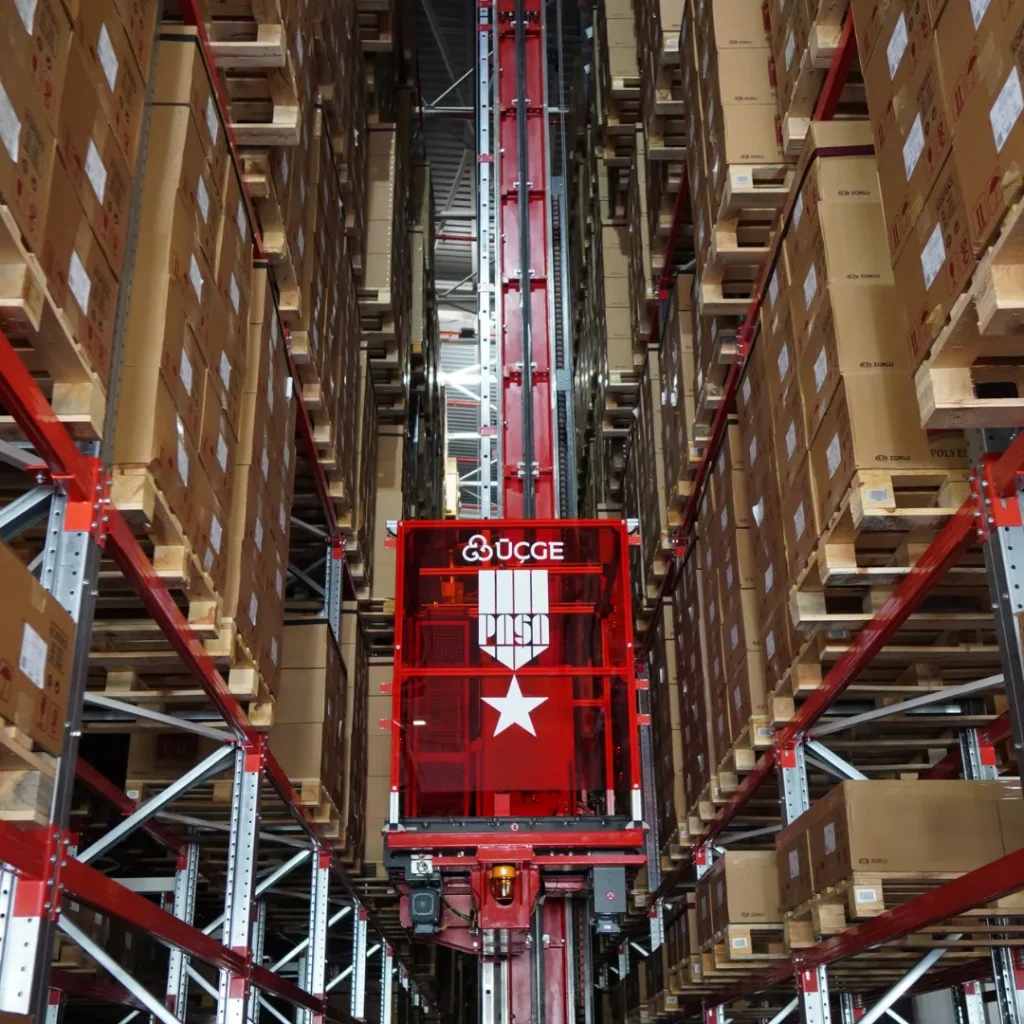 ÜÇGE DRS, which has implemented important projects under the roof of the R&D Center, which is the first in its sector in Turkey, produces innovative projects. The supply chain problems experienced in the world, the search for efficiency, space costs and employee organization have shown how sensitive and game-changing the management of warehouses is. As ÜÇGE DRS, we focused on this aspect of the industry a long time ago and focused on technological and error-free manageable warehouse projects. Fast, smooth and integrated service expectations that stand out in all sectors that plan investments compatible with Industry 4.0; We welcome you with ASRS PAŞA and MULTIPAL, our fully automatic, 100% domestic, smart warehouse solutions.