ÜÇGE, one of the world's important suppliers in the field of store equipment, warehouse shelving systems and robotic storage solutions and acting with the philosophy of 'Our most important value is people', organized the "Traditional Family Picnic" where all group company employees and their families came together. In the organization held at Orhaneli Karagöz Picnic Area and attended by more than a thousand people, employees and families of ÜÇGE group companies spent a pleasant day in touch with nature, away from the intensity of daily life.
Enjoyable Moments at a Traditional Family Picnic
The organization, which was a day full of sports activities, competitions, meals and live music performances, also included playgrounds and fun activities for children. Employees and their families enjoyed this beautiful day with food and beverage areas organized at the traditional family picnic that started in the morning and continued throughout the day, and over fifteen different fun activities organized for all participants. At the end of the events, medals were presented to those who were successful in the games and competitions.
ÜÇGE Music Club representatives, who added color to the organization with the songs they sang, received great appreciation with their successful stage performance. At the end of the day, the picnic, which included a gift raffle including white goods, televisions and small household appliances, ended with halay dances accompanied by music.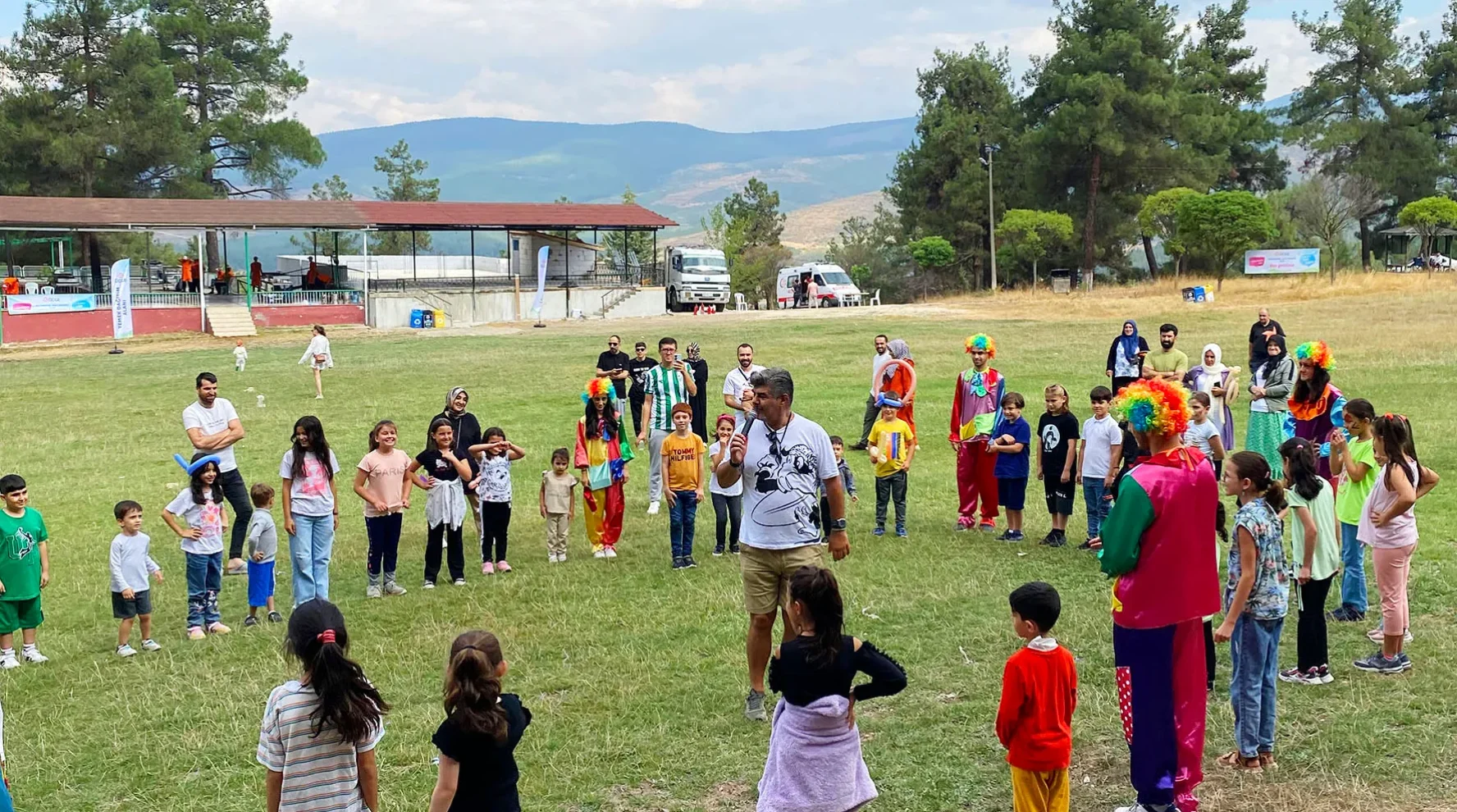 Valuable Statements from Esra Güven at the Traditional Picnic
Making a statement at the organization, ÜÇGE Group Companies President Esra Güven said, "We reorganized our traditional picnic event, which we took a break for a while due to the pandemic, in a beautiful atmosphere with a wide participation this year. As ÜÇGE employees, we had the happiness of being together with our families at the picnic. With our human philosophy as our most important value, we attach great importance to the happiness and motivation of our employees. As ÜÇGE, we build our strong position and success in the global market together with our employees. Of course, our families, who are always with us and support us, also have a huge share in this success. These meaningful and enjoyable meetings further strengthen our unity, solidarity and relationships. "We are taking firm steps towards the future together with all our employees." said.