BURSA (IHA) – The images that emerged from the earthquake in Düzce once again revealed the importance of reliable shelves.
While there was no loss of life in the 5.9 magnitude earthquake in Düzce, many buildings were damaged. The images captured on security cameras revealed how important reliable shelves are in markets and similar businesses. ÜÇGE DRS Warehouse Shelf Systems Robotics Director Tuncer Yıldız stated that while the earthquake resistance of living structures is checked by the regulation, the quality and installation of the shelves are not sufficient to prevent loss of life and property, and added: "Shop and market equipment falls into the light load carrying systems group. It is also produced in human height. The first of the most important reasons why the shelves installed here are resistant to earthquakes starts with the quality of the materials. After material quality comes production quality. Basically, there are wall and middle aisles in the market. Since the shelves on the walls are high and narrow, it is necessary to fix these products to the wall, just like the cabinets in houses, in order to increase earthquake resistance. Middle aisles, on the other hand, are less risky products because they are wide and not too high. Of course, these products must also be produced and installed in accordance with the standards. Therefore, in a market, product groups that are particularly at risk of tipping over should be fixed both to the wall and to the existing building floor. The falling of products on the shelves can be compensated in some way. However, the overturning of the shelves may affect the human life that will be there," he said.
Stating that the earthquake in Düzce was very sad, Yıldız said, "As a company, we also have warehouses that we built in that region. After the earthquake, we contacted our customers in the region. We have not had any negative incidents so far. Many companies even called us and expressed their gratitude. We were pleased to hear that they informed us that their existing structures were standing and that their products were not damaged. There are four main factors related to the creation of secure repositories. The first of these is design and production in accordance with national and/or international standards.
Just as this earthquake was overcome with minimal damage thanks to vital structures that comply with standards, similarly, when standards are applied in warehouse shelving systems, storage systems that will not cause loss of property or life can be implemented.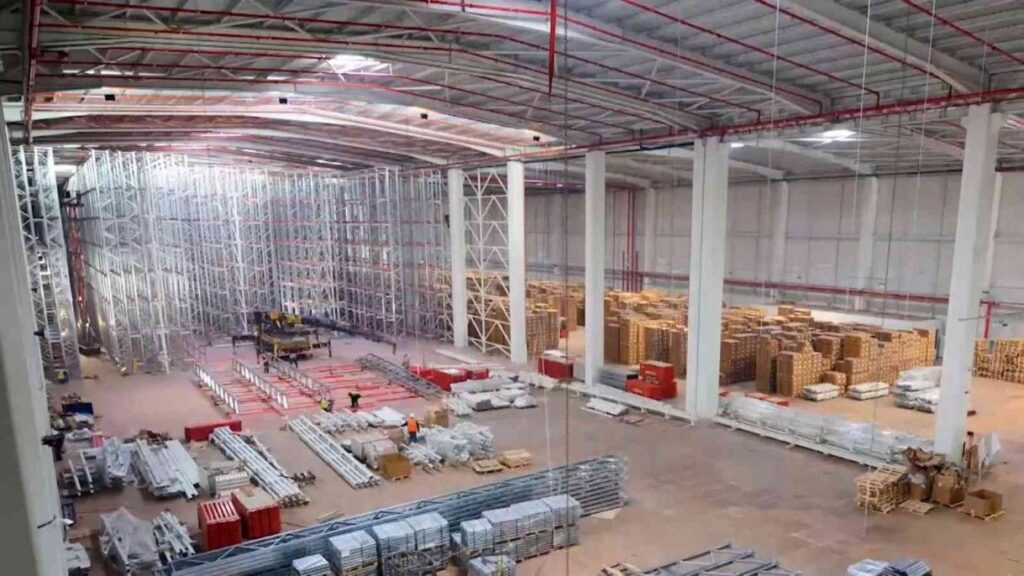 As a company that offers storage shelving systems and smart storage solutions to all business lines in logistics, retail and industry with 46 years of experience in the sector, we design and produce shelving systems in accordance with international standards. We apply standards valid in both Europe and America. The second important issue is the quality of the material. We take care to use high strength steel. The third is production. We have a high-tech production facility for processing high-strength steel and other materials and our investments continue in this field. Finally, the produced shelves are safely assembled on site. Here too, it is very important to use appropriate methods and tools with a professional team. "Especially when these 4 main headings are taken into consideration, we can build earthquake-resistant warehouse areas," he said.
QUALITY INSTALLATION OF SHELVES PREVENTS LOSSES OF LIFE AND PROPERTY
Stating that the system works a little better in Turkey in the buildings where people live, Yıldız said, "There are specifications and inspectors regarding earthquakes. The process of creating a safe structure is progressing rapidly. However, in warehouse shelving systems, topics are not handled in such a disciplined manner. There is standard. However, a safe workflow may not work for both the producer and the consumer regarding inspection and production. We occasionally see applied examples of unsafe warehouse shelving systems in the field.
In order to ensure full discipline, producers like us, consumers and companies that play a role in providing control have important duties. More than material damage, human life is at stake. Therefore, it should be very important that warehouse shelving systems are made in accordance with standards without causing these troubles and concerns due to economic conditions."